Oxi-HerbO2 Rich Supplement 60pcs/ BOX
提供最大能量 Axi-energy ReCOVery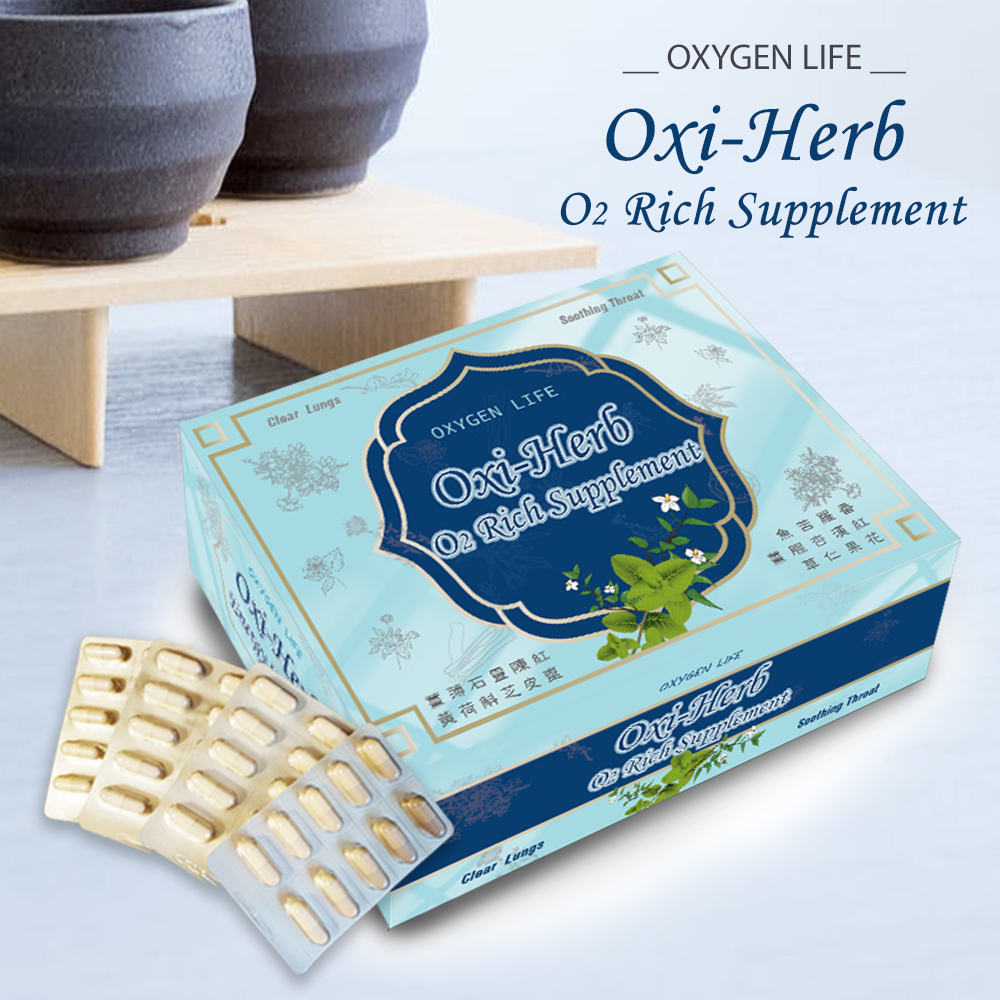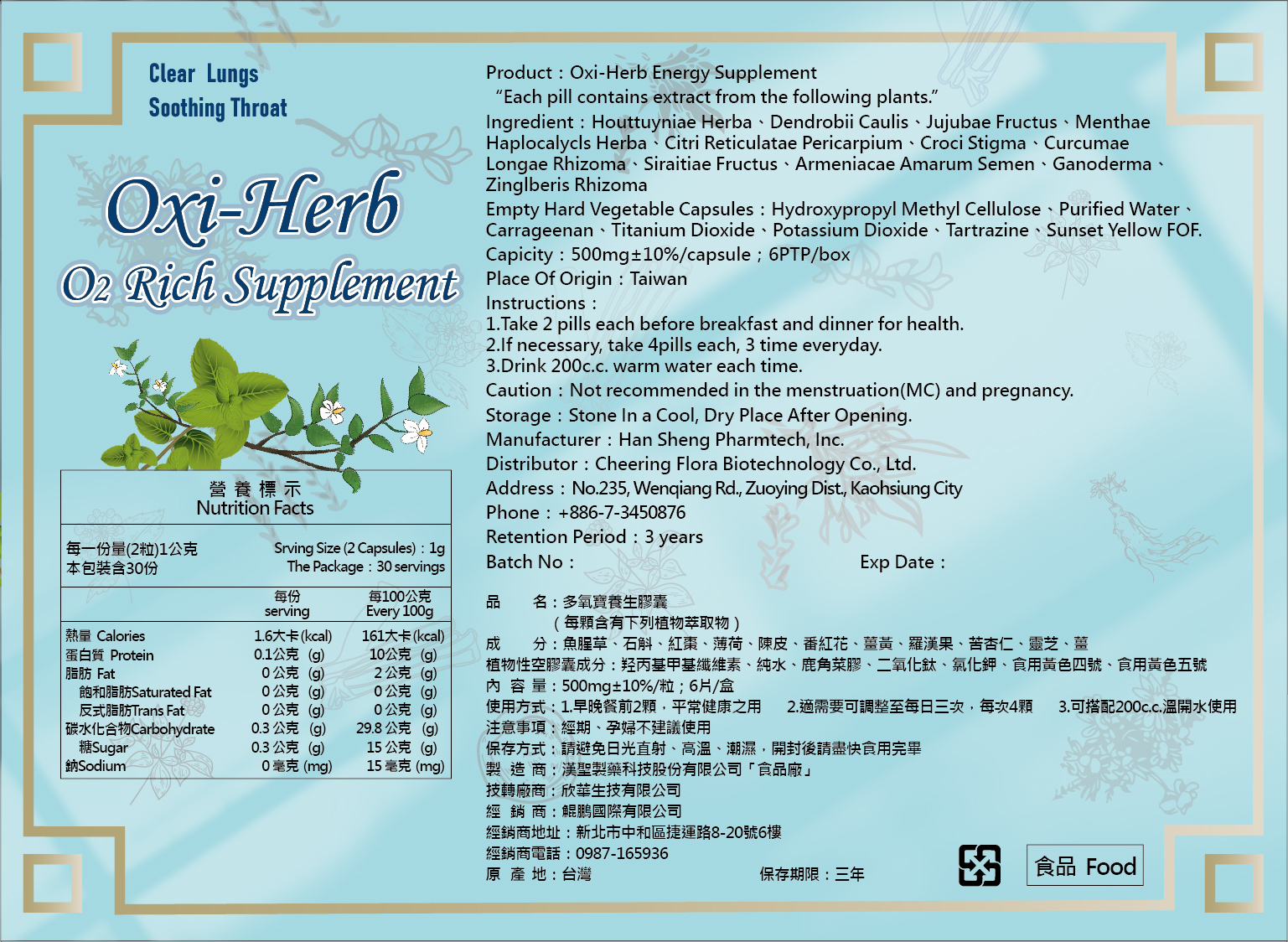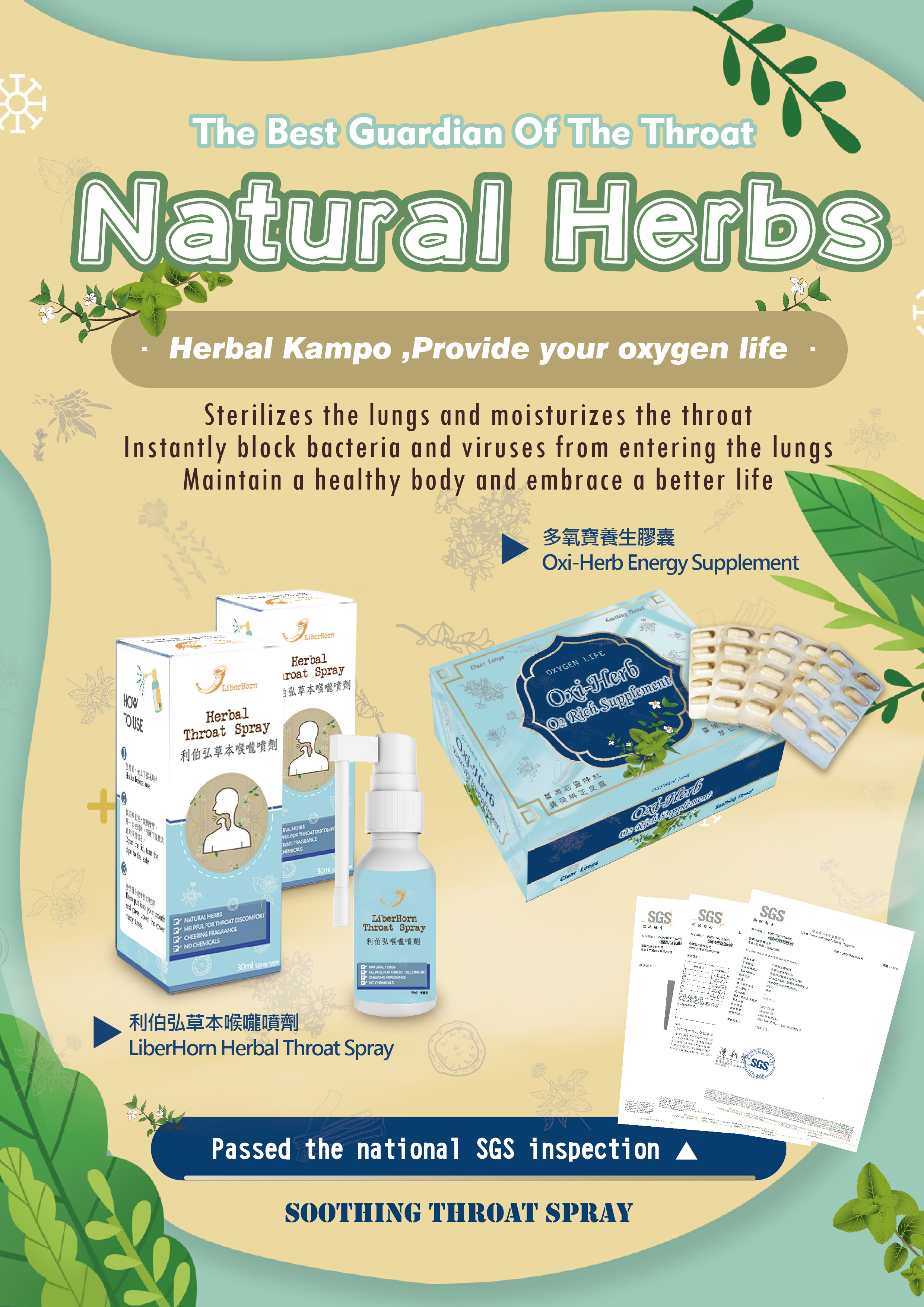 Product Description:
ㄧ. Oxygen is important to life. In most life processes, it plays an indispensable role and requires enough oxygen.
2. In 2019, the COVID-19 epidemic broke out globally. Coincidentally, the Nobel Prize in Physiology and Medicine was also awarded to Dr. Gregg L Semenza and Johns Hopkins Univ.
Our research team found that "hypoxia inducible factor" can be found in google keyword: hif-1 glycolysis h m fang. "Oxygen", Times Press, simplified Chinese Zhengyan Press.
3. Dr. Hon-Ming Fang clearly stated in 2020 that hypoxia and immune thrombosis are the main causes of COVID-19 death.
4. We integrated traditional medicine and advanced new technology to promote the intake and utilization of oxygen, and developed the "Oxygen Xinhuifang" capsule. It can help: (ㄧ) refreshing and moisturizing the throat (2) refreshing the breath
5. How to use
(ㄧ) 2 tablets in the morning and evening on weekdays to achieve the above benefits.
(2) 4 capsules each time, 3-4 times a day for 10 days, 6-8 times a day depending on the situation.
(3) As for the situation and usage of 1 and 2 above, put it into hot pepper broth to sweat, and add a little meat to enhance the flavor.